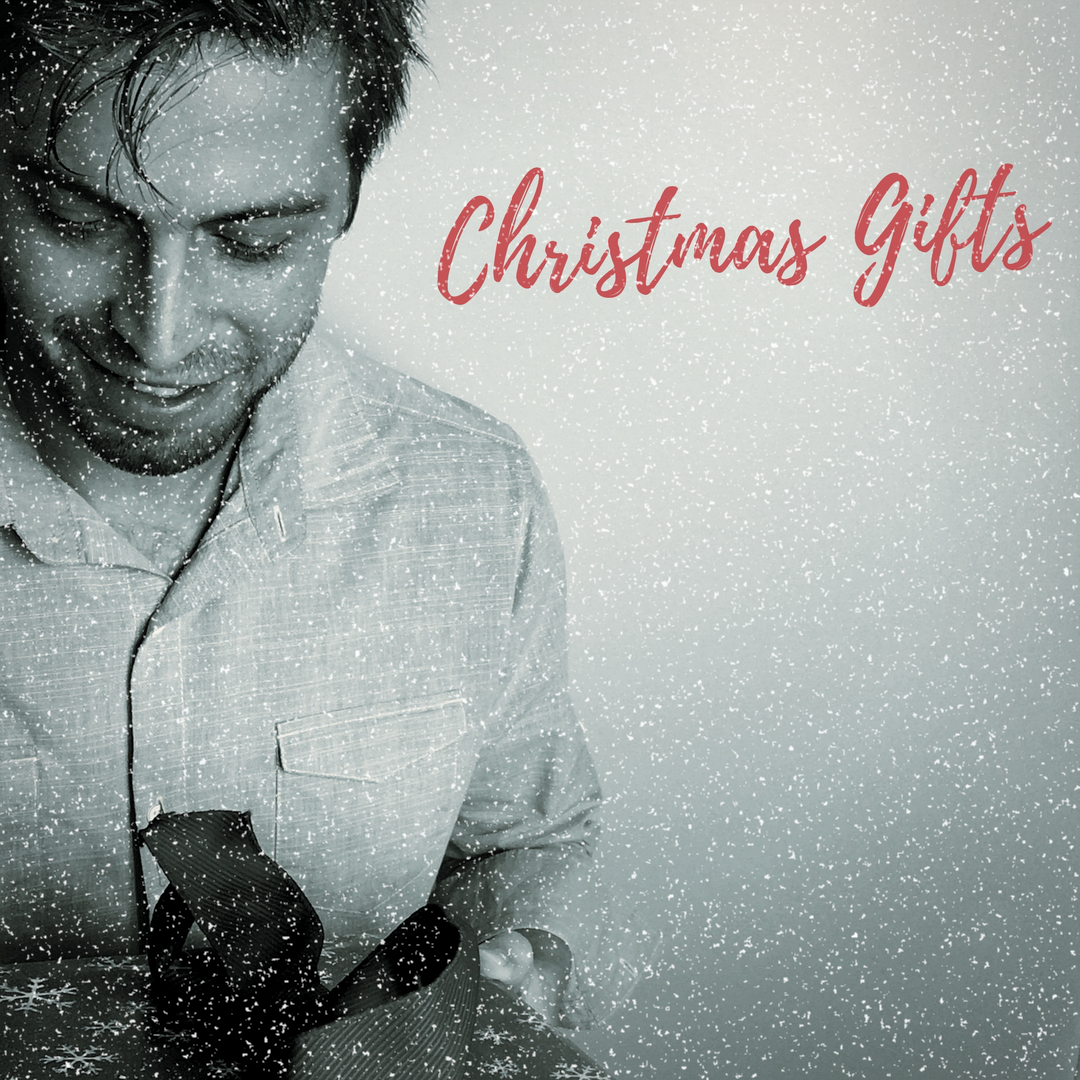 I'm kicking off the Holiday season by giving away my brand new song "Christmas Gifts"! It's a jazzy nod to the Christmas songs of old, specifically the days of Nat King Cole, Frank Sinatra, Bing Crosby and the likes. Since I was a kid my favorite genre of music has been vocal jazz/big band/swing, so when I sat down to write a Christmas song I wanted that style to be the focus. I tried to picture Mr. Cole singing it with his warm smokey voice, or Sinatra swinging it with his powerful crooning voice.
This song was kind of a last minuet thing, I just woke up one day this past October and felt like writing a Christmas song. I started out by running some ideas past my wife Faith. I occasionally bounce ideas off her to see what she thinks, and she actually came up with this idea of someone walking through a Christmassy town and not really enjoying it because they are so preoccupied with getting the gifts they bought for everyone home so they can move on to the next thing to check off the "To Do" list. I thought it was a wonderful idea and from there the song pretty much wrote itself. All I had to do was picture myself living out those magnificent Christmas town paintings by Courier and Ives and Thomas Kinkade. The song ended up being like a first person view of all the sights and sounds of Christmas in a well decorated town filled with snow and lights.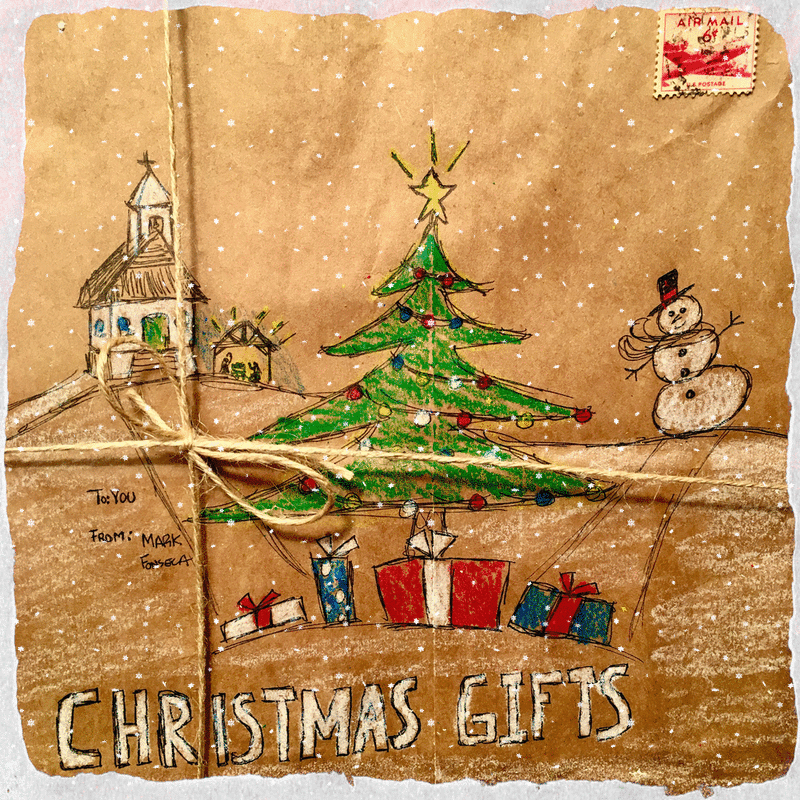 One of my favorite lines in the song is;
"The old church and it's Nativity scene
with the baby Jesus sleeping in heavenly peace
and for a moment I remember what it's all about."
It's that moment in the song where the person starts to realize that they have been so caught up in the hustle & bustle of the season that they forgot the true meaning, it's about that little baby Jesus sent to us as a gift, who would one day save us. We celebrate Him and get together with loved ones and share life together, and that is all the gifts we really need.
I hope this song puts you in the Christmas spirit, warms your heart, and helps you stay focused on what really matters this Christmas season.
So grab a "hot chocolate in a coffee cup", cozy up by the fire, and enjoy an early Christmas gift from yours truly.  Click here to Download to my latest single for FREE, 'Christmas Gifts'.
Merry Christmas,
Mark
There are no comments yet, add one below.