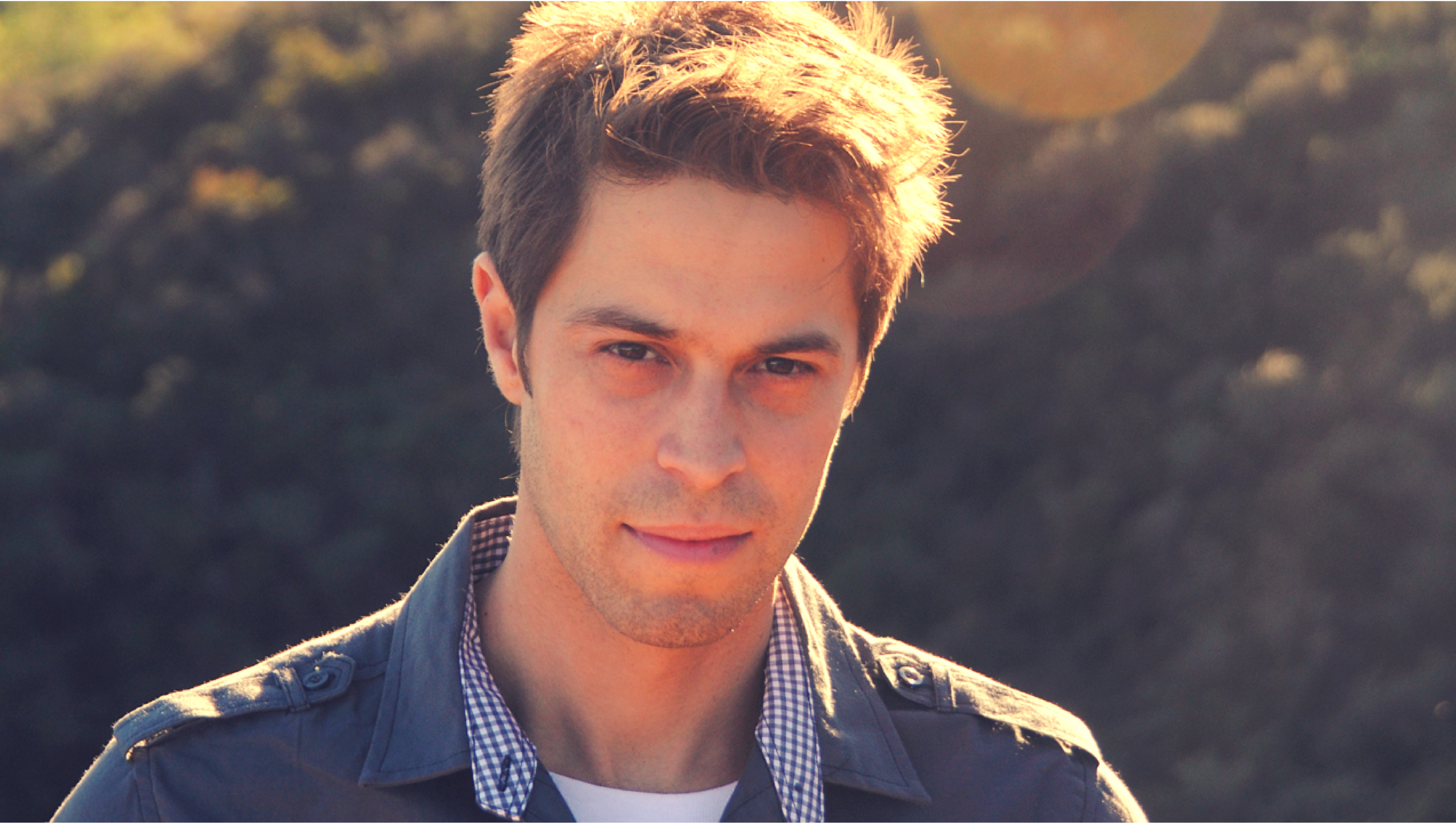 It was February 2012, my wife and I had just taken a leap of faith and moved from Sacramento, California to Oak Park, California which is about 30 miles north of Los Angeles, and more importantly about 15 minutes from the beach. Little did I know that this leap of faith would eventually pay off big time.
With the windows down in my 2001 black Toyota Tacoma truck, on a warm winter night, I drove the short drive from our home to the venue I was about to play at called, "The Canyon Club", which is settled right off the 101 freeway in Agoura Hills. This would be my first real gig in Southern CA, and the biggest one to date. Up to this point I had only really played several shows in and around my hometown of Sacramento California, and a few open mic nights at church as well as at a Summer Camp I went to annually called Hume Lake, but those were nothing like this.
With my guitar case in hand and my heart beating out of my chest with excitement and nervousness, I walked through the open doors of the Canyon Club and immediately felt right at home. As I looked around to get a feel for the place I noticed that the walls were filled with guitars and framed memorabilia from legendary artists, deep restaurant booths, a vintage long wooden bar, an open dance floor set up with tables and chairs, and of course the colorfully lit stage that would soon become my canvas of sound. Of course, then the realization hit me, that this was the same stage where many greats like B.B. King, Willie Nelson, Etta James, Kenny Loggins, and Tears For Fears have performed just to name a few.
As I was getting ready for my soundcheck I ran into the the artist I was opening up for, none other than Rock N Roll Hall of Famer Richie Furay. A man who's musical influence began in the 60s when he joined forces with Neil Young, Stephen Stills, Jim Messina, and formed the band Buffalo Springfield. At first, I was nervous to even be in the same room with such greatness, but Richie soon quelled my nerves and I suddenly found myself having an encouraging and inspirational conversation with a humble guy who was a large part of one of the most influential bands in the 1960s.
A few moments later I took the stage and began my sound check, I tapped the mic and amusingly voiced the cliche phrase, "Check 1, check 2…", plugged in my Martin Acoustic/Electric, played through a couple of my songs, and tickled the ivories on the piano… I was ready to go…well, not exactly yet. It soon dawned on me as I stopped and stared into the spotlight shining straight at me that over a thousand people in an hour or so would soon sit back and enjoy a night of music, my music, and I had one of those flashback moments like in a movie or tv show, you know the ones where dreamy music plays and the screen begins to blur and wave? And then I begin to think about the journey to this very point in my music career.
Roll the flashback music with the wavy lines and fading picture…
It was circa 1988, I can see my 6 year old self and my older brother Michael performing to a sold out arena in one of our make believe concerts in the guest room of the house we grew up in. Armed with an F-14 Tomcat GI JOE toy as one electric guitar, a broom as the other, and a vacuum cleaner as the microphone, my brother and I begin to play our hits, and of course, the crowd goes wild. Flash forward a few years down the road when we got a little more high tech and started recording instrumental songs off the radio so we could write lyrics to them. We would sing the lyrics and melody to the songs and record, you know by pushing the play and record buttons on the boom box at the same time. I remembered them sounding a lot better than that ;)…anyway…
Fast foward a few more years to high school, when I got tired of relying on copywrited music to write songs to and decided to learn how to play guitar and piano for myself. When I was a kid my mom took classical guitar lessons, I remember her practicing whenever she had the chance. The flash back moves forward a bit more in time and it must be around Christmas 1997, I see myself picking up my moms classical guitar and starting to learn chord shapes and songs. Now, since it was the most wonderful time of the year, I decided to learn how to play "The First Noel", and since it was the late 90s, I also decided to learn how to play a song by a breakthrough Christian alternative-folk band from Texas by the name of "Caedmon's Call" titled, "Not Enough".
As time went on I kept piling on the songs I wanted to learn like, "Flood" by Jars of Clay, "Jumper" by Third Eye Blind, "Let That Be Enough" Switchfoot, and almost every Goo Goo Dolls, Beatles, and Paul McCartney song, and the list goes on. Later, when I took piano lessons I was also playing songs from my favorite time period and genre like "Unforgettable" by the legendary Nat King Cole, "Fly Me To The Moon" by old blue eyes himself Frank Sinatra, and also attempting to play some by Harry Connick Jr. too.
The wavy lines and blurriness return, and I'm snapped back to reality….…….
I smile, take a deep breath, and relish the moment. It was almost time for the show to start and hundreds of people were already piling in. I took up my position behind the curtains on the side of the stage just as the announcer said… "Opening up for Richie Furay tonight is Singer Songwriter Mark Fonseca!". Here it was, my big leap from concerts in bedrooms, coffee shops, and small town church gigs, I was playing to a massive audience and opening up for a superstar! As I stepped out from the shadow of the curtain I was overwhelmingly pleased to see a sea of people eager to be entertained. As the night progressed I played through my 30 min set, to a sold out crowd. I even had the crowd going wild when I started playing my latest single at the time, they didn't know the song yet, but before I played it I asked if they would humor me and go crazy when I started singing it. It was an exhilarating night, and one that I will never forget.
One of my favorite things about playing gigs, besides of course singing my songs, is meeting people afterwards, listening to their stories, and hearing them share how my songs have moved them. Isn't music a crazy thing? It can be a key to unlocking memories, causing the soul to be refreshed. It can help you get through rough times in life, celebrate with you in good times, and no matter how busy or crazy, good or bad life gets, it always has it's way of pulling from your heart and soul what really matters. It has the power to make perfect strangers into friends. Music has also always connected me to my feelings and has taken me on journeys to far away places, some I still haven't even been to yet. Music is a mystery, and it is truly a divine gift from God.
And that is why I write and sing my songs, Because it is a gift, because it can heal. It can help someone lost or lonely find hope to carry on. It can be an avenue to usher in joyful and sentimental memories. It can move us to tears if it strikes a chord deep within our soul, or if we connect a song to someone we loved but lost. Writing songs has helped me process and get through many rough times, as well as help me celebrate good times.
I write to inspire, encourage, and connect with people all around the world, with many different backgrounds, victories, and struggles in life. I write to connect with YOU, the listener. I look forward to many more valuable and priceless experiences along this musical journey, AND I hope to have YOU be a part of this journey!
If you'd like to hear the most recent milestone of that journey, click here to listen to my latest single, 'New Day New Start'.
Thank you for being a listener and for making it all matter.
There are no comments yet, add one below.